SAVE THE DATE 5.18.2013 MAker Faire Fashion Show:
ALL AGES WELCOME. NO EXPERIENCE NECESSARY. FABRIC PROVIDED.
CLASSES ARE ONGOING!CAMP COUTURE IS INCORPORATING A MORE 'GREEN' LEARNING EXPERIENCE & THEREFORE WE HAVE TEAMED UP WITH SWAP-O-RAMA- & THE MAKER FAIRE (WWW.MAKERFAIRE.COM ) TO SHOWCASE A COLLECTION OF RECONSTRUCTED CLOTHING ON A RUNWAY. THIS NEXT YEAR WILL BE OUR 4TH EXHIBITION.IN CLASS, STUDENTS WILL BRING IN OLD CLOTHES & RECYCLE THEM INTO SOMETHING MODERN, CHIC & COMPLETELY 'NEW'. STUDENTS WILL LEARN TO RECONSTRUCT, DESIGN, AND LEARN NEW SEWING TECHNIQUES.
THE OUTFITS WILL BE PRESENTED ON A RUNWAY AT THE MAKER FAIRE. STUDENTS ARE ENCOURAGED TO MAKE MULTIPLE OUTFITS FOR THEMSELVES AND THEIR FRIENDS.  COME BE APART OF THE NEXT FASHION SHOW THIS SPRING!
Workshops Dates:
Wednesday 12.30 p.m. -3.30 p.m.
Friday 3.30 p.m. – 6.30 p.m.
Saturdays 12 p.m. – 3 p.m.
Sundays 12 p.m. – 3 p.m.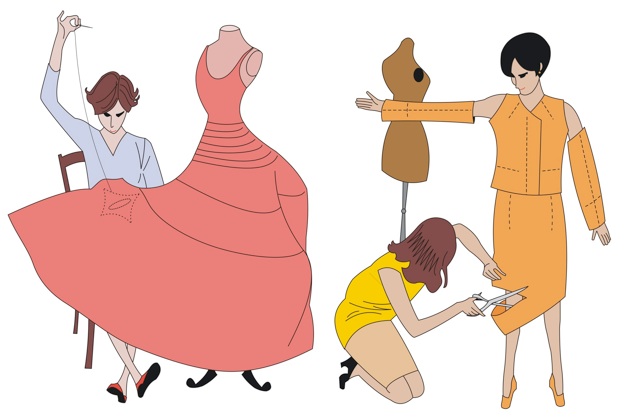 MAKER FAIRE
RECONSTRUCTION AT ITS FINEST
Classes run March through MAY 2013